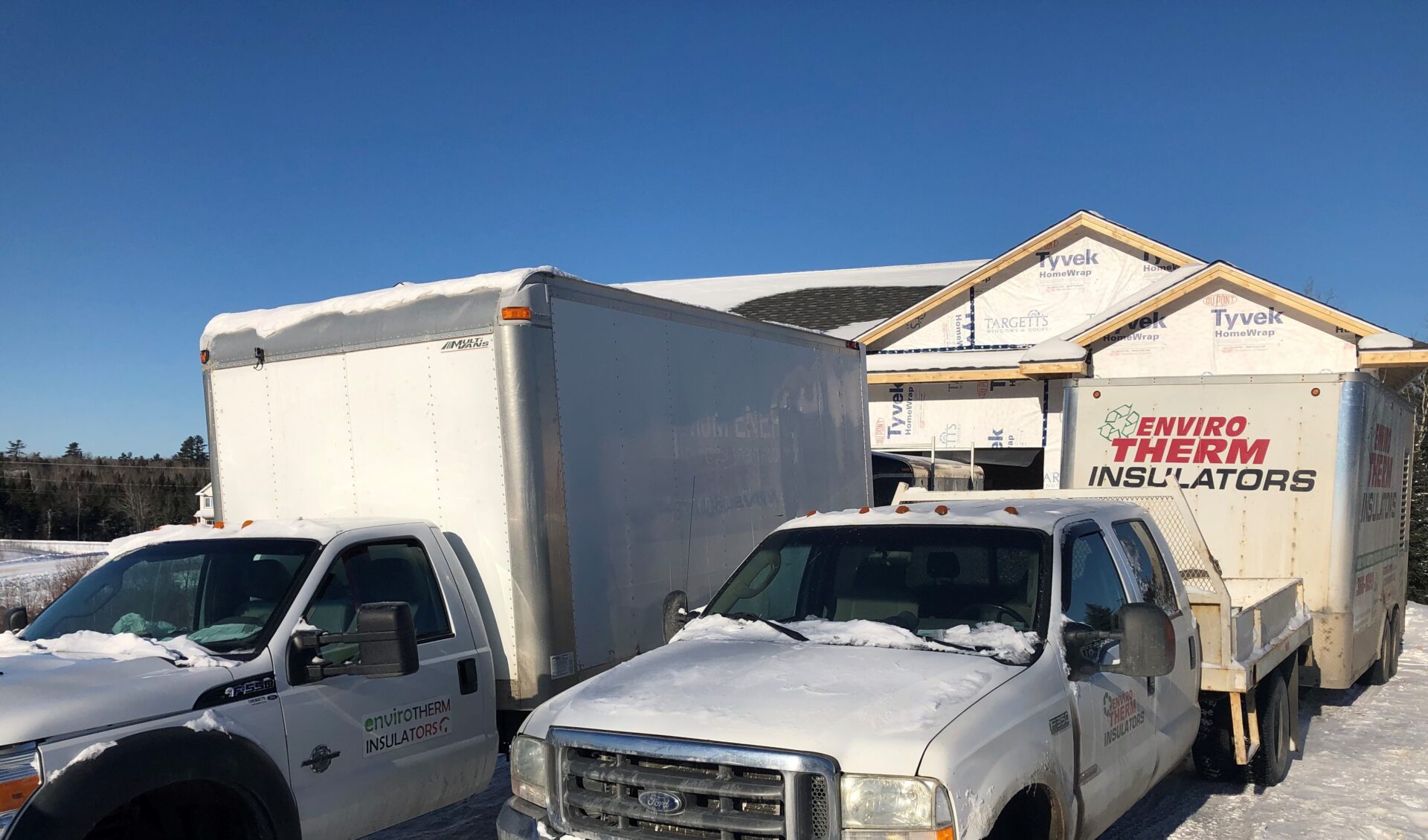 Insulation for Residential Properties
Envirotherm Insulators is not only installing a product that's great for the environment, but great for your economic sustainability too.
For new construction as well as renovations we offer a cost effective solution that creates a more consistent environment with an air tight seal that provides more than just comfort.
Heatlok Soya insulation strengthens frames and structures, insulate pipes, ductwork and even enclosures too while creating a more healthy environment for residential properties!
We're certified to install Heatlok Soya insulation and committed to helping you get the job done on time!
Contact us today, to discuss your project!
Heatlok Soya is an environmentally friendly, high performance, closed cell rigid polyurethane foam that is spray applied exclusively by certified applicators like Envirotherm Insulators.
Spray foam insulation is the most technologically advanced insulation approved for use in Canada with a wide diversity of applications including use in walls, below grade exterior applications, cathedrals ceilings, bonus room floors, sub-slab radon gas mitigation applications, etc. Spray foam insulation is a comprehensive system implemented to optimize the efficiency and sustainability of a building envelope by achieving superior R-value, a monolithic air barrier and robust vapor barrier all in one application! Spray foam insulation fully self-adheres to a substrate, creating a much stronger structure and eliminating air infiltration/exfiltration. Because spray foam bonds directly to the substrate, there is no air space between the insulation and the substrate for conditioned air to collect and condense leading to mold and eventual wall degradation.
Spray foam insulation also optimizes quality and durability of the building envelope by reducing energy consumption, air leakage and vapor diffusion. Due to its ease of application by our professional, experienced certified installers, physical properties and high R-value, spray foam insulation conforms to irregular shapes, penetrations and protrusions, offering superior thermal protection while enabling a reduction in assembly depths. Closed cell spray foam is resistant to water and humidity and does not support mold and mildew growth. Because of its superior resistance to water, closed cell spray foam is an intuitive solution to insulating homes affected by flood waters.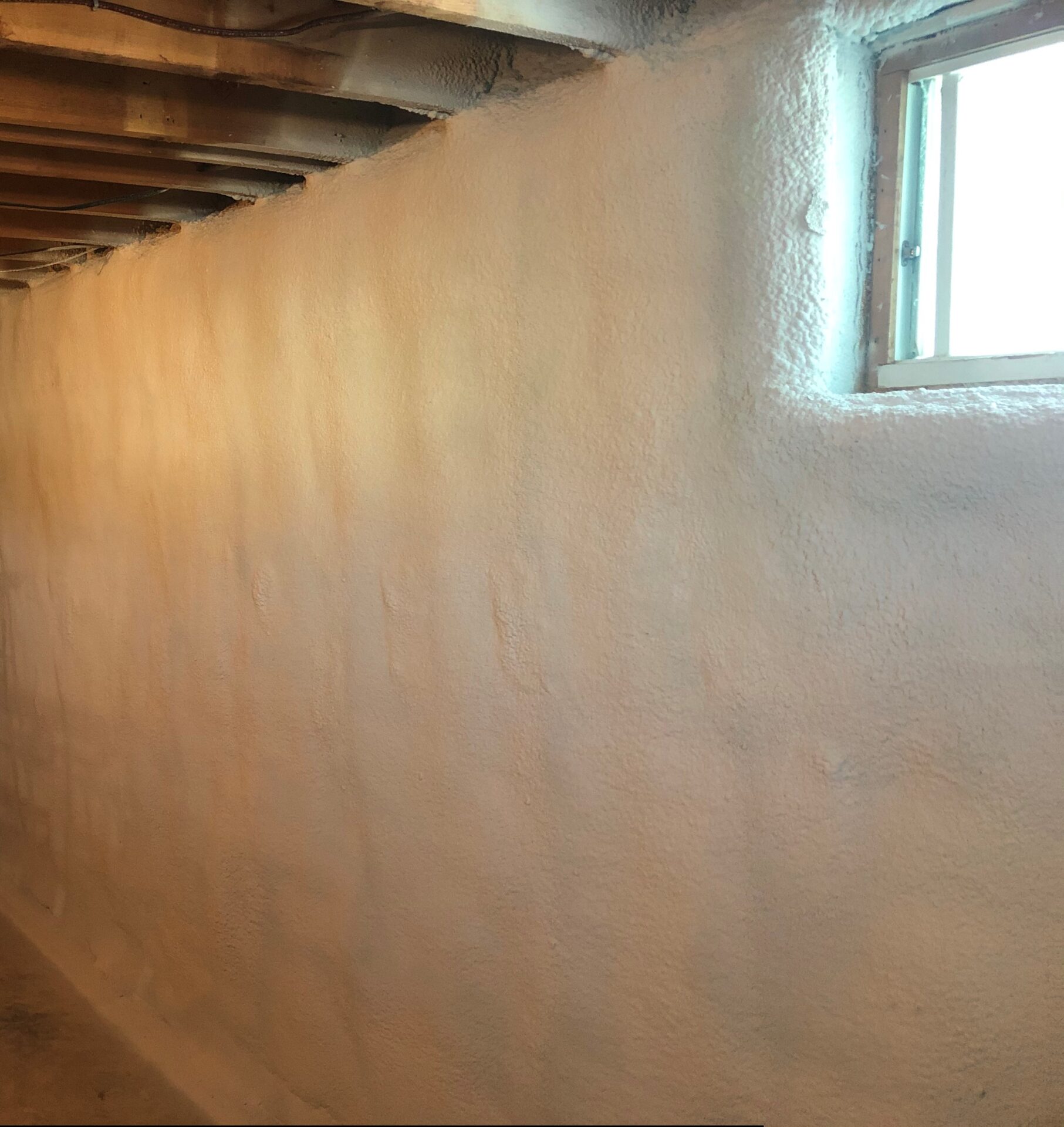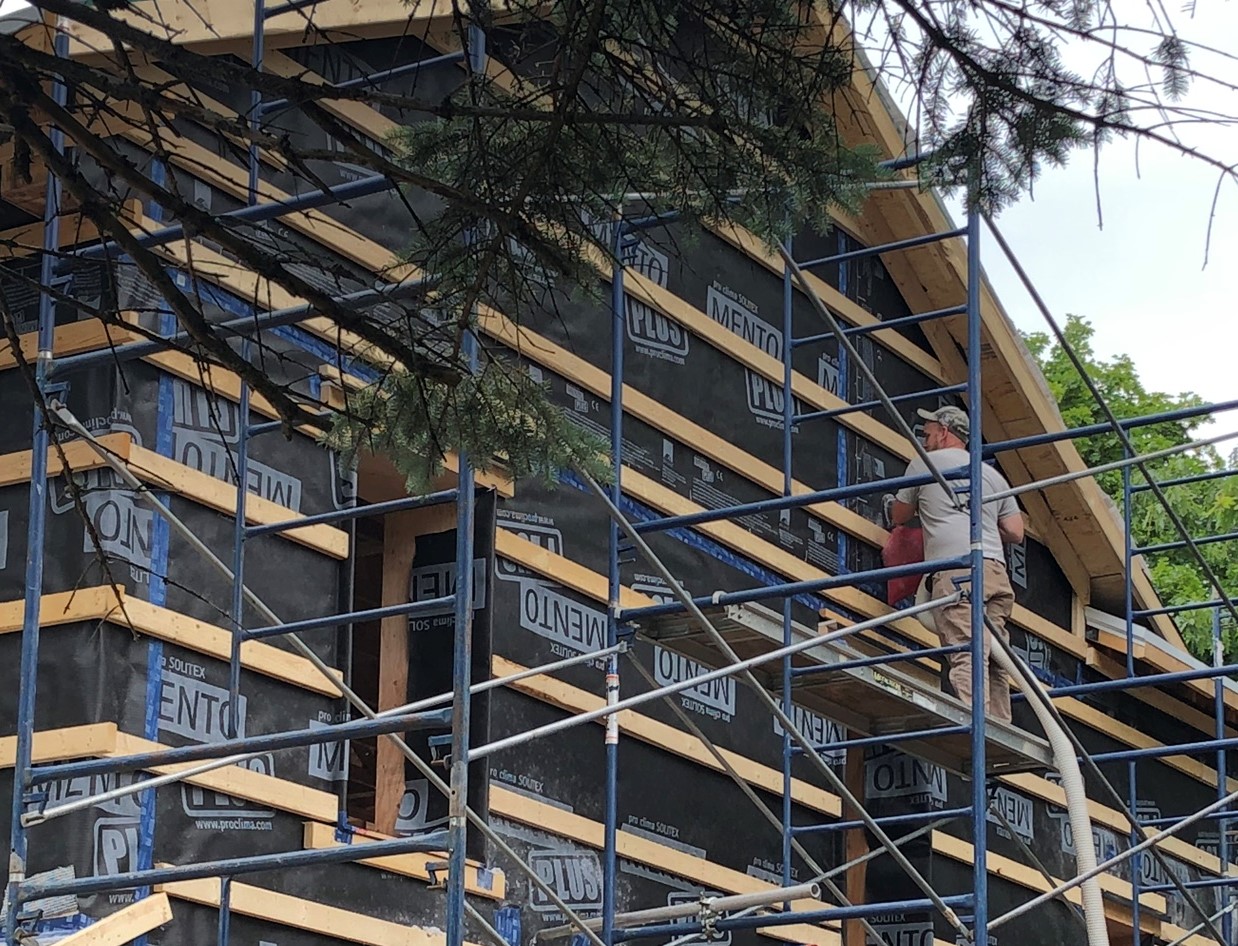 Why Choose Cellulose Insulation?
Cellulose insulation is an environmentally friendly material composed of recycled fibres and produced using ecofriendly manufacturing processes. Cellulose insulation offers superior thermal protection by penetrating the nooks and crevices of the structure to form a seamless cushion of insulation, thus limiting air infiltration and reducing thermal bridging through the structure. With its high in-place density, cellulose insulation also offers exceptional acoustic properties with increased noise absorption capacity. Due to its higher density, less "blow-around" effect is observed in attic spaces as a result of high winds when compared to other traditional fibre insulation materials. Cellulose insulation carries resistance to moisture and mold and its flame-retardant properties also help prevent insect and small rodent intrusion.
Cellulose insulation is economical, versatile and easy to install. The product is used in a wide variety of applications in new construction and existing retrofits including attic insulation, exterior wall insulation, interior partition walls for soundproofing and floor assemblies for sound proofing. With its high R-value, cellulose optimizes thermal resistance, providing increased temperature and humidity control to the occupants.
Attic hatches are the weakest link between the conditioned space below and the exterior elements above. An efficient attic hatch must be air sealed and well insulated to reduce air leakage and energy transfer through the hatch itself. Air sealing is an integral component to the performance of any insulated assembly. A well sealed envelope translates to significantly less heat loss, improved in-home comfort and recurring annual savings on heating and cooling costs." Similar format
Add this image 'Residential - R44 Cellulose Dense Packed Walls'